Tax accountant office changing the world
Do you remember when you first started your business?
I think that I was thrilled about drawing up my dreams and desires. People who provide value and engagement in society and beyond and continue to expand their dreams are called entrepreneurs. An entrepreneur's dream should not end with the satisfaction of meeting one's own goals. It is necessary for the business itself to contribute to society. Because I have paid a lot of taxes (we will keep in mind the question of how they will be used), does it also mean that I've contributed by society?
It's not very good to start a business as a tax accountant. It is called independent, but independence is to undertake jobs from organizations and entrepreneurs, making full use of their skills and expertise.  Our office is here to support "entrepreneurs who struggle with difficulties today and continue to chase their dreams, indirectly to "change the world" by providing value and impact directly to society and the world. It is an entrepreneurial spirit in a tax accountant office.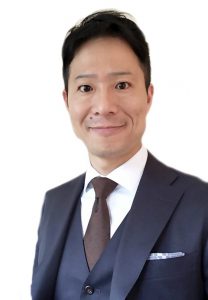 Certified Public Tax Accountant Miki IKEDA

Japan Tax Accountants Association No.124623