Share your story
~ Is anyone interested in your business ?~
By chance,I found a book in the library, and became interested in international cooperation with the influence of one book.
I declined a tax accountant corporation offer and went to Christchurch, New Zealand. However, in a city affected by an earthquake, people needed emergency support. I was deeply aware that there was nothing I could do because I didn't have the right skill set for the situation. That experience had a big impact on me. Although I couldn't do anything directly in Christchurch, I was able to contribute to disaster relief using an international cooperation organization. I could support peace education with local partner NGOs in Iraq.
From these experiences, I have committed to support entrepreneurs who want to provide innovative solutions to the world problems and NPOs or NGOs trying to solve domestic and foreign issues. I set up an office to share my passion with you regarding social change. I want to help you mobilize your ideal customers, increase revenue, and pay your taxes. For a very affordable yearly fee, I can create monthly financial statements and visits, in person, to help you pay lots of taxes (lol) *make money.
My grandfather was an entrepreneur and my father was, too. It was not a coincidence that I found that book in the library. In the same way, it is inevitable that like-minded companies and business owners will connect since we share the same beliefs about changing the world.
[having sympathy with your dreams]
"Sympathy in Embracing" is "having sympathy"or "having a friend's consciousness". Share your story to increase sympathizers or "find your tribe." This is essential for entrepreneurship. The goal is not to sell your products to people who aren't sure if they want to buy. The goal is to share your story with people who believe in your vision and want to buy your products.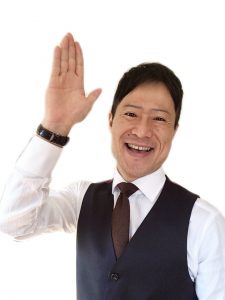 Tax consultant Miki Ikeda
Career
· H 17.8 – H 21.3 Worked at Tax Accountant Office (Osaka Sakai city)
· H23.12 Passed the 61st CPTA Examination (No. 49495)
· H23.1 ~ H27.8 Accounting, audit response, overseas office internal audit, accredited NPO acquisition business etc at International NGO
· H 24.8 – Opening IKEDA CPTA Office in Tokyo (registration No. 124623)
Supported Iraq, Fukushima'NPO, accounting guidance to voluntary organizations etc.
· H27.9 ~ H30.3 International Afghanistan business accounting at international NGOs, reporting work by the Ministry of Foreign Affairs, accounting and guidance for local staff etc.
· H30 Rikkyo University lecturer NPO Theory (NPO corporation accounting standard etc)
Current
Auditor of A Citizen Network for TICAD
Auditor of NGO Safety Management Initiative (JaNISS)
Specialist Committee & Auditor  Ayus (Buddhism International Cooperation Network)
Specialist Committee Japan International  Volunteer Center  (JVC)
Tokyo CPTA Association Shiba branch secretary
Now, what dream are you trying to fulfill? It's your turn !
Tel 080-4795-3935